Panel 9: Preserving Textiles: Indigenous Knowledge and Methods
Southeast Asian traditional textiles are world renowned and valued as expressions of cultural identity, from the weaving and dyeing processes to the symbolism of their aesthetics and uses. However, local knowledge and actual methods to preserve such deterioration-prone organic material is an under-studied field. To identify tropical-climate appropriate, locally sourced, sustainable, and cost-effective methods that can be adopted by local practitioners working in the preservation of traditional textiles, SEAMEO SPAFA collaborated with local researchers on a region-wide project to collect, document, and compile invaluable indigenous knowledge on caring for textiles. Data collected includes plant materials and methods for wet cleaning, dry cleaning, stain removal, insect mitigation, storage, and associated spiritual beliefs. A first study of its kind, it brought together a dynamic group of textile professionals, museum experts, conservators, historians, scientists, and anthropologists, eager to research, chronicle and learn more about their own national and indigenous practices – before the knowledge is lost.
Panelists: Julia M. Brennan (Senior Consulting Conservator, Caring for Textiles); Annissa M. Gultom (Director, National Museum of Ras Al Khaimah, UAE); Lilian García Alonso-Alba (Conservation Scientist/Professor, Escuela Nacional de Conservación, Restauración y Museografía, Mexico); Mohd Syahrul bin Ab Ghani (Curator, Division of Research and Documentation, Department of Museums Malaysia, Ministry of Tourism, Arts and Culture Malaysia)
Moderator: Linh Anh Moreau (SEAMEO SPAFA)
REGISTER FOR ZOOM LINK:
https://ucla.zoom.us/webinar/register/WN_8efgLEqLSuW7tcFsoWFoIA
Panelists and Moderators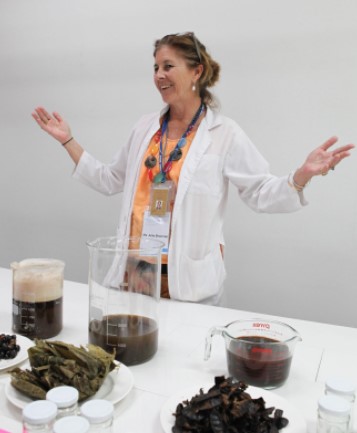 Julia M. Brennan, founder of Caring for Textiles, has worked in the field of textile conservation since 1985. She is committed to conservation outreach and the protection of cultural property, and providing stakeholders with sustainable skills. Since 2000, she has led multiple conservation workshops in Bhutan, Madagascar, Algeria, Indonesia, Laos and Thailand, Cambodia, Taiwan, and Rwanda in museums, monasteries, genocide memorials, and community based collections. Julia has BA from Columbia University, and a Masters in art crime from The Association for Research in Crimes Against Art.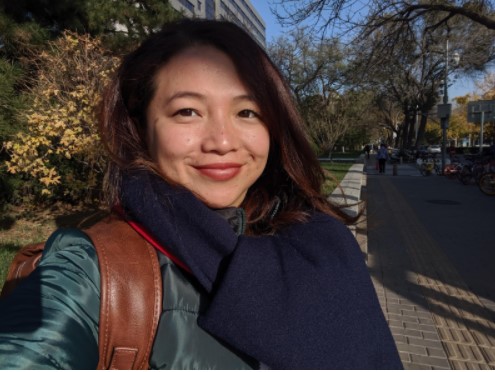 Annissa M Gultom is Director of Ras Al Khaimah National Museum, UAE, where she works with local Emirati communities developing rotating heritage exhibitions for the Ethnography and Archeology wings. As a BA Archeology student, Universitas Indonesia, her focus was tangible material culture. Her subsequent Fulbright Fellowship, an MA in Museum Communications, University of The Arts, Philadelphia, PA, USA, built on community engagement initiatives. She launched community-focus group-discussions as part of a museum master plan and feasibility project at a provincial museum in West Papua in 2012, one of several Indonesian government supported museum revitalization projects since 2010. She was a key partner developing the Museum Kain (traditional cloth) in Bali, with an emphasis on the intersection of indigenous knowledge and public programming, as well as extensive documentation of Southeast Asian traditional cloth. She continues to be actively involved with cultural network initiatives in Asia and Europe, with great interest in museum decolonization.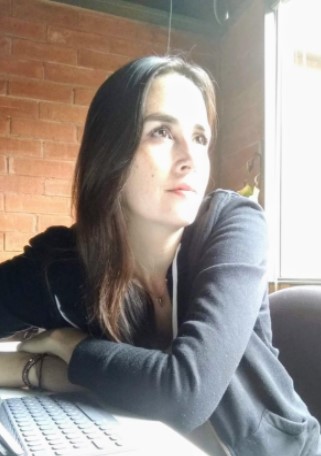 Lilian García-Alonso Alba, Professor and co-chief of the laboratory of traditional and sustainable technologies for conservation and coordinator of the scientific axis for the masters program, at the National School of Conservation, Restoration and Museography ENCRyM. Her focus is traditional technologies and materials researcher with technical studies in laboratory science. As a professor, she aims to generate interest in the rescue and appreciation of cultural and traditional heritage as a non-toxic, safe and necessary alternative in contemporary restoration.
She has a BA in Art Conservation, MA in Social Studies, and PhD in Mesoamerican studies. Lilian has contributed to publications and workshops in biology, physics, and conservation for the American Institute of Conservation (AIC), ICOM, CIMUSET and UNESCO, Getty Institute, SEAMEO SPAFA, the National Autonomous University of Mexico, the Universidad Iberoamericana, the Autonomous Universities of Morelos and Michoacán, and the North American Textile Conservation Conference NATCC.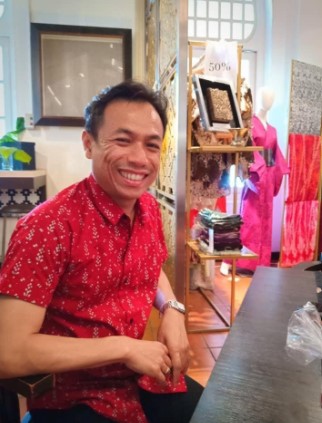 Mohd Syahrul bin Ab. Ghani 'Sya' is Curator at the Division of Research and Documentation, Department of Museums Malaysia, Ministry of Tourism, Arts and Cultural Malaysia. He has curated several exhibitions including "Batik by The Yard: Design and Innovation 1960s-1990s", "Batik Sarong: A Legacy for Today and Tomorrow", and a "World Costume Dolls Exhibition". He co-curated with Chetna Bhatt, "Zandra Rhodes: A Lifelong Love Affair with Textiles", and with Japan Design Journalist, Noriko Kawakami the exhibition "Japan Handmade: Design from Kyoto: (Collection of Masataka Hosso and Toru Tsuji). Syahrul's research is focused on textiles, costume, fashion, and culture, especially in Batik Malaysia industry. His museum career began as a Curator, Department of Museum and Antiquity (2004-2009), followed by curator to the Army Museum in Port Dickson, under Ministry of Defense Malaysia (2009-2011). From 2011-2018 he worked at the National Textile Museum until his current position at the Department of Museums Malaysia.
Syahrul is a professional dancer, with extensive experience and performance in traditional and contemporary dance; collaborating with famous dancers Ramli Ibrahim, Syed Mustapha and Dua Space Dance Theatre Group. He has degrees from University of Malaysia, Kuala Lumpur, in anthropology and Southeast Asian Studies.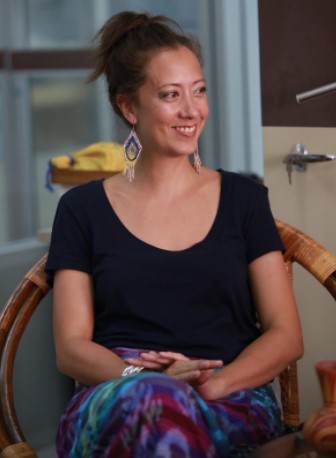 Linh Anh Moreau is Program Officer at the Southeast Asian Ministers of Education Organization Regional Centre for Archaeology and Fine Arts (SEAMEO SPAFA). Her focus is on strategic planning and overseeing projects in archaeology, arts and heritage; with an emphasis on promoting the symbiotic relationship between nature and culture, and exploring the values of indigenous knowledge for sustainable development. A Royal Society of the Arts Fellow, her interests include how heritage and traditional wisdom of indigenous communities, in particular Southeast Asian Sea Nomads, work in tandem with the environment. She has a BA and MA in Southeast Asian Studies from the School of Oriental and African Studies (SOAS), and a MA in Information and Communication from the University of Paris Sorbonne Nouvelle. Previous work experience includes the Asia Society Texas Center, the UN Assistance to the Khmer Rouge Trials, the Center for Khmer Studies, and the French Research Centre on Contemporary Southeast Asia (IRASEC).