Panel 4: Weaving and Empowerment
Traditional weaving in Southeast Asia is tied to cultural identity and cultural expressions. However, the assimilation of Indigenous communities to the larger societies meant that the cultural context of weaving has changed. The demands to produce textiles for monetary gain have also impacted the way weaving communities produced their crafts. In some instances, the cultural context of weaving has been lost. This panel provides examples of communities attempting – and succeeding – in situating their textiles to their cultural contexts. Panelists will also discuss how they are fighting against appropriations of their traditional designs by entrepreneurs through the establishment of locally-managed textile commerce.
Panelists: Analyn Salvador-Amores (University of the Philippines-Baguio); Ping Nga Ong (National Cheng-chi University, Taiwan); Paulette Crespillo-Cuison (Kiyyangan Weavers Association)
Moderator: Marlon Martin (SITMo, Philippines)
REGISTER FOR ZOOM LINK:
https://ucla.zoom.us/webinar/register/WN_S4IVWZ09S0S0JWtS1Ohd_Q
Panelists and Moderators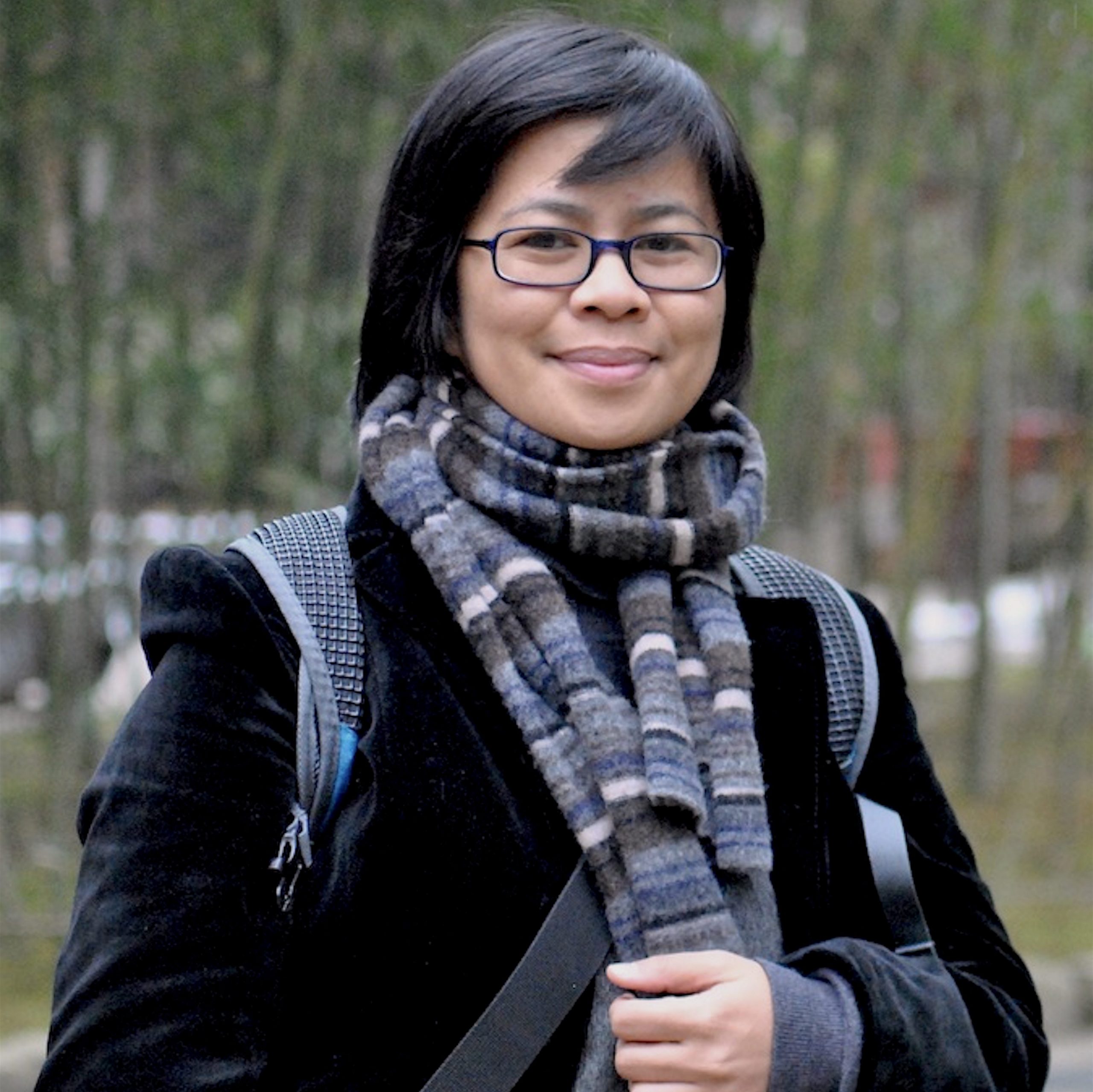 Analyn Salvador-Amores is professor of Anthropology and Director of the Museo Kordilyera at the University of the Philippines Baguio. She earned her doctorate in Social and Cultural Anthropology from Oxford University, UK. She is the Project Leader of the CORDITEX (Cordillera Textiles Project) composed of an interdisciplinary team conducting research on textiles in Northern Luzon. Her research interest includes non-Western aesthetics, material culture, ethnographic museums and colonial photography in the Philippine Cordillera. Included in her work is the award-winning book: Tapping Ink, Tattooing Identities: Tradition and Modernity in Contemporary Kalinga Society (UP Press, 2013). She continues to carry out anthropological fieldwork among the indigenous communities in Northern Luzon, and have published extensively on this subject.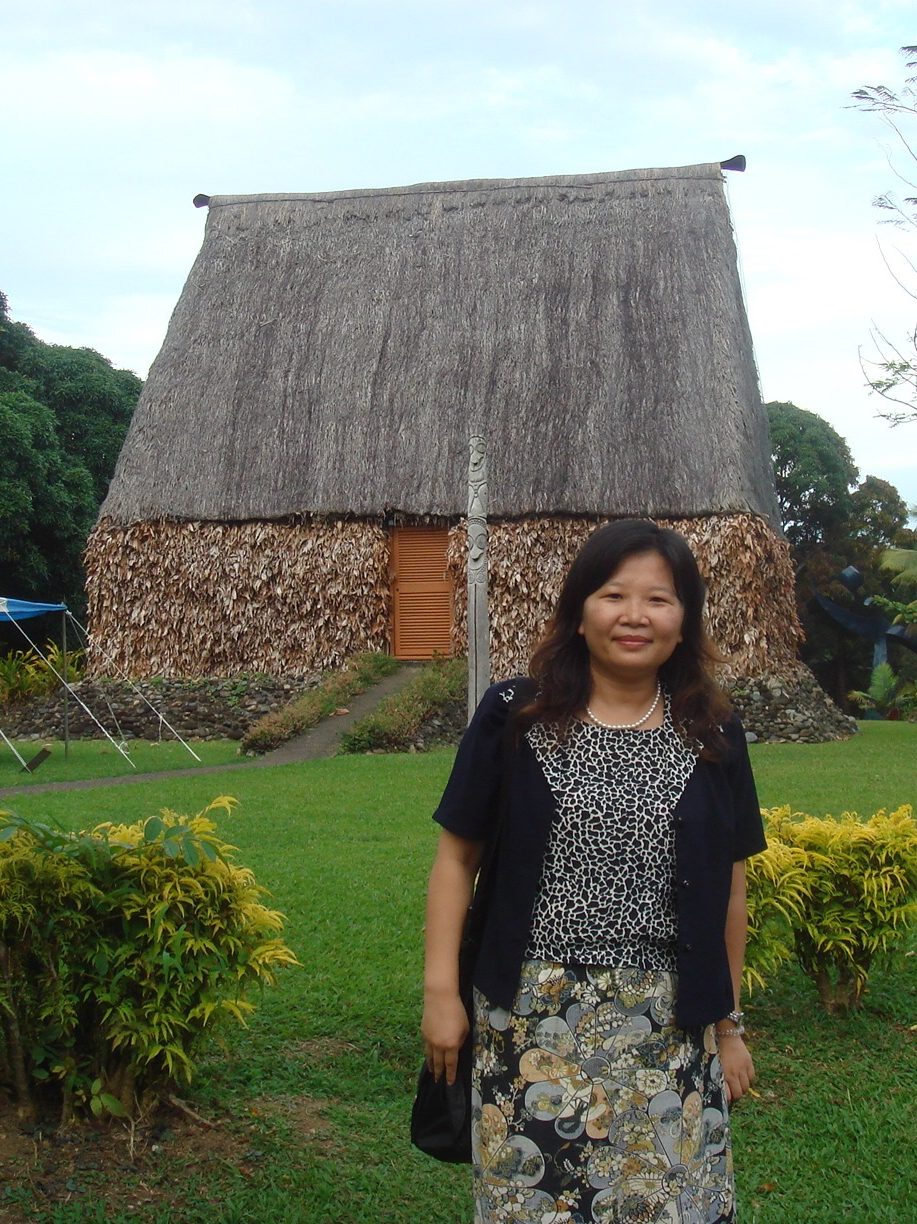 Nga-ping (ONG, Nga-ping; WANG, Ya-ping), comes from Taiwan, received her PhD degree in Education & Master degree in Ethnology from the National Chengchi University (NCCU), Taiwan. She is currently an associate professor & chair in the Department of Ethnology at NCCU.
Her research interests include: ethnic education, ethnic identity, experimental education of indigenous peoples, historical events of indigenous peoples, education policies of indigenous peoples, revitalization of indigenous languages and culture, the museum's multicultural display strategy. Her diversified teaching field involves the history of the indigenous peoples of Taiwan, education policies, tribal reconstruction and construction, cultural and creative industries, field research and the current situation of Southeast Asian ethnic culture and education, etc. She has been often invited to various indigenous and new immigrant from southeast Asian camps, local folklore and cultural history survey training, disaster areas reconstruction, community planning, ethnic language revitalization, community college & tribal college teacher training workshop, teaching courses and serving as workshop counselors.
In the past 10 years, she has often served as a representative of scholars and experts in the Indigenous Peoples Committee from the central government to local county and city governments, and a member of the Education Policy Committee of the Ministry of Education, Taiwan.
In addition to the fieldworks in Taiwan, Nga-ping also commits herself to the comparative studies of Chinese Ethnic Minorities Education Policy and collaborations within ethnic communities in east Asia and the Pacific, including Ainu (Hokkaido Japan), Philippines, Thailand, Indonesia, Vietnam, Malaysia and Aotearoa (New Zealand).
Here are some videos that Professor Ong would like to share:
Walk out of Wulai Walk in the world : A collaboration between NCCU and indigenous community-Wulai
Don Luang Village : short clip of an NCCU student-produced documentary about weaving and the youth in Thailand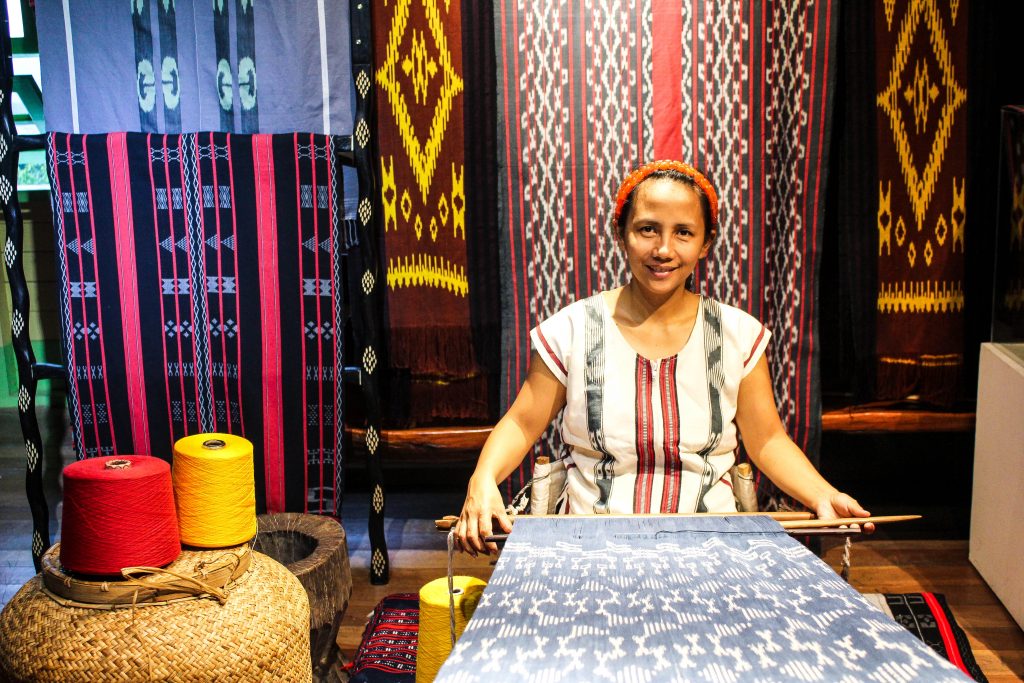 Paulette C. Cuison is the president of the Kiyyangan Weavers Association, a weaving group organized by the Save the Ifugao Terraces Movement (SITMo.) The weaving group goes by the trade name, Ifugao Nation. Her early volunteer work was with the Gabriela Women's Organization at the Manila National Office as a councilor on Victims of Violence against women and children. She is currently a volunteer heritage conservationist with SITMO and also a member of the Intangible Heritage and Performing Arts Society . She is also Satoyama Meister where she authored a teaching module, a step by step guide for students and teachers in learning how to weave. Paulette holds a B.A. degree in Behavioral Science from the University of the Philippines, Manila.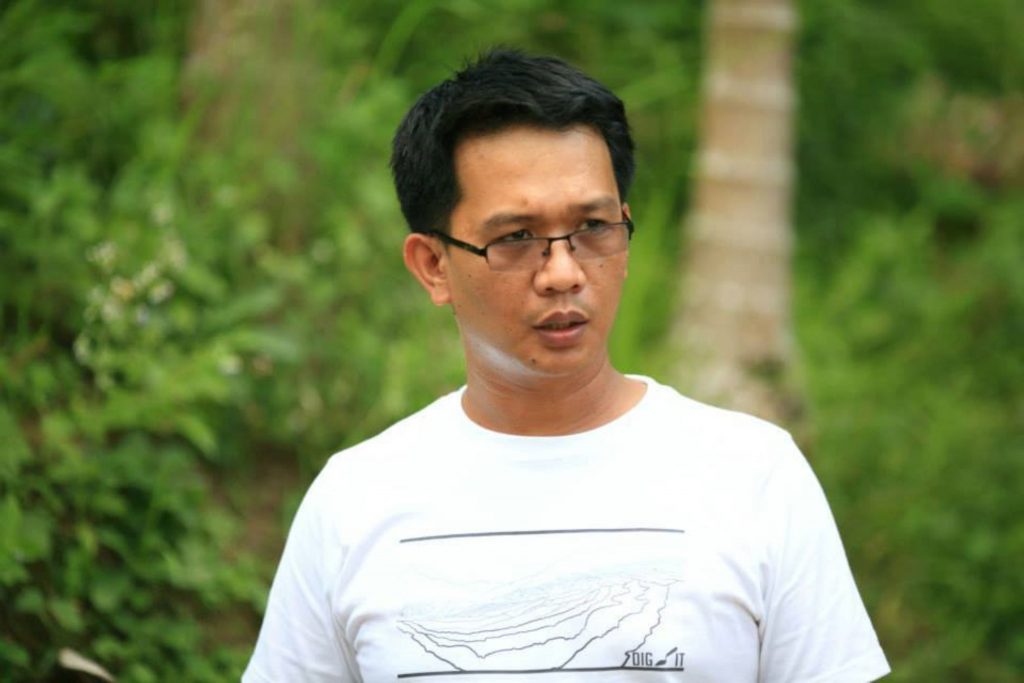 Marlon Martin is an Ifugao and heads the Save the Ifugao Terraces Movement, a non-profit heritage conservation group in his home province of Ifugao, Philippines. He actively works with various academic and conservation organizations both locally and internationally in the pursuit of indigenous studies integration and inclusion in the formal school curricula. Along with Acabado, he established the first community-led Ifugao Indigenous Peoples Education Center, the first in the region. Martin has highlighted the community's participation in the Ifugao Archaeological Project in a 2015 publication.