Welcome!
The Cotsen Institute of Archaeology is composed of a labyrinth of laboratories, research offices, and archives. This virtual tour will allow you to explore each and learn more about the research and services provided by our community.
Enter the labs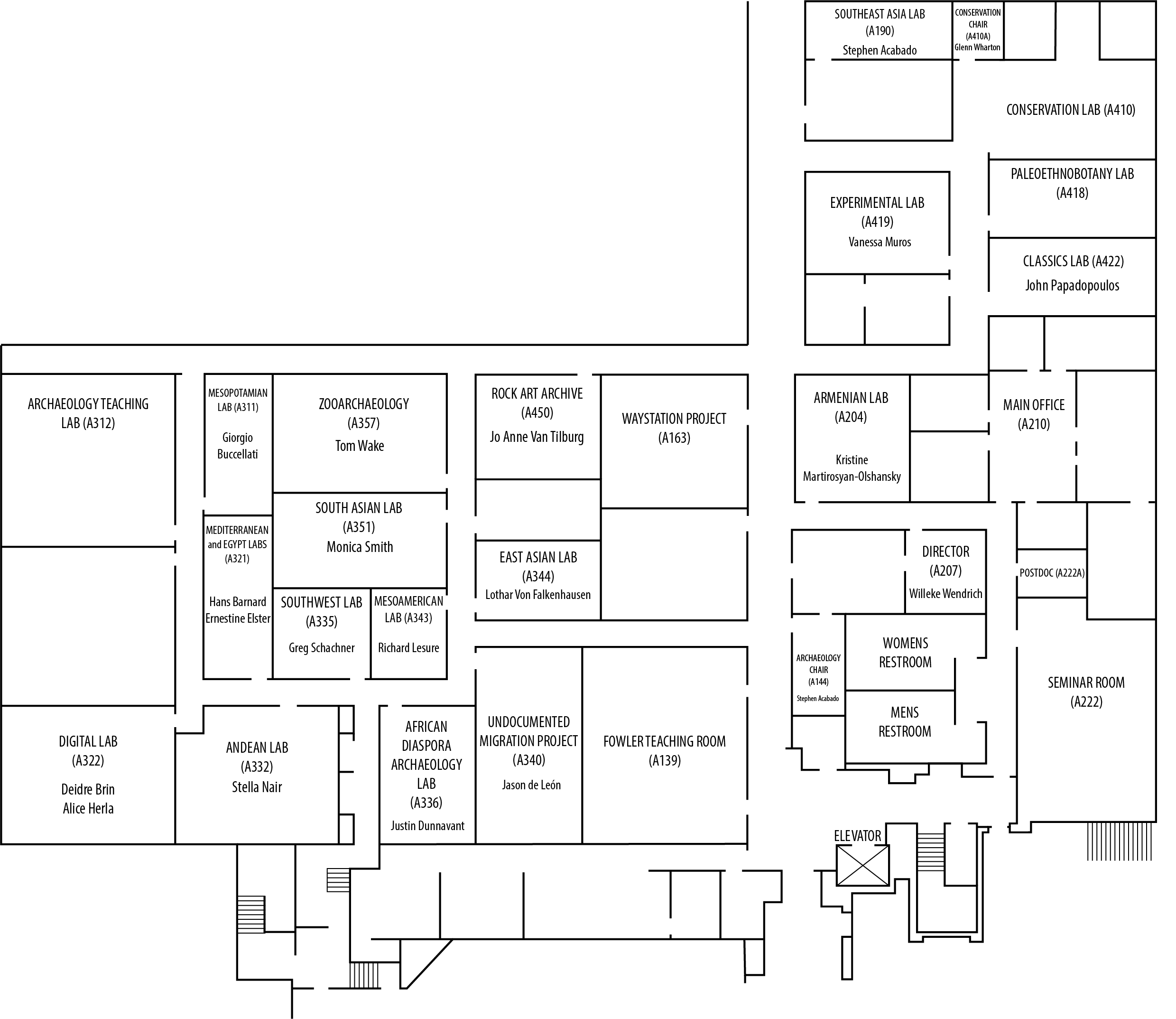 Instructions
You'll start in the Experimental and Archaeological Sciences Laboratory, our newest addition! When inside a space, click or tap on the small i icon to open an informational pop-up.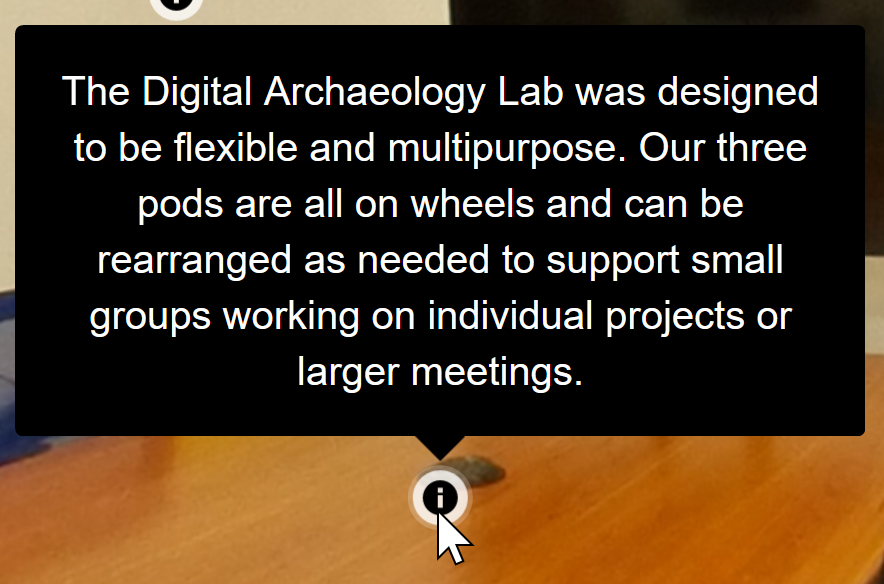 When you're ready to move on to the next space, find the arrow icon (typically near the door) and click on it. If you're in a hallway, you'll probably have a few arrows to choose from - hover over each to see where it takes you!